Canoeing on the spectacular and in parts fast flowing River Ariège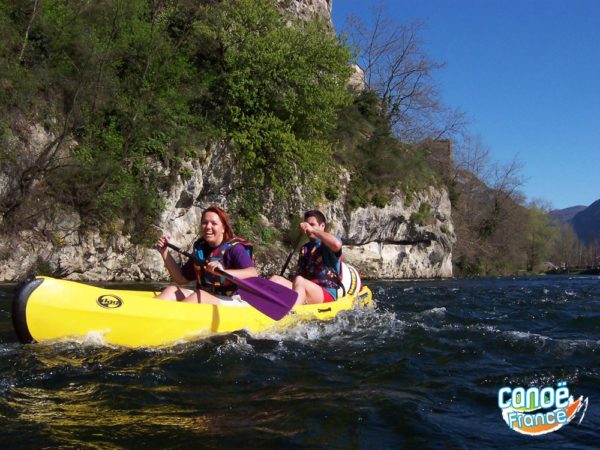 which is in the heart of the Pyrénées close to the border with Spain and Andorra and it has breathtaking scenery, prehistoric caves, medieval castles.
The emblem of the region is the bear.
Starting point Ariège Evasion where there is :
free car parking,
camp site with full facilities,
rooms, mobil-homes,
snacks and take away meals.
Other activities :
canyonning,
rock climbing,
mountain walking,
pot holing,
moutain bike riding,
angling and shopping in duty free Andorra and at regional street markets…
Visits :
prehistorics caves,
medieval castles and cities,
museums,
national park,
mountain lakes…